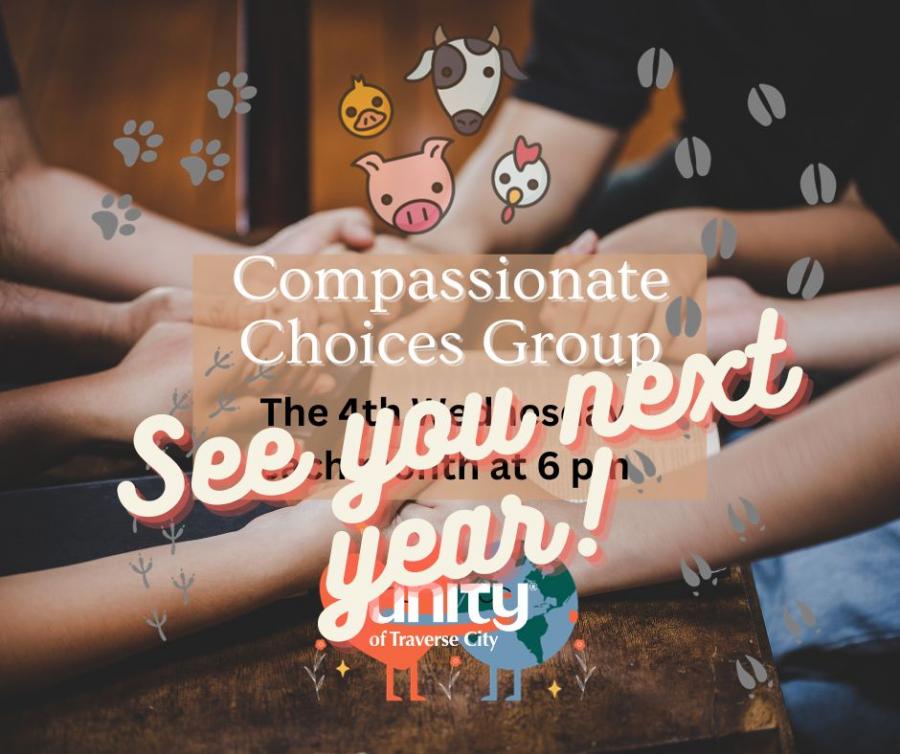 We are postponing our monthly meetings until after the holidays - see you next year!
Please join us for our Compassionate Choices group, on the 4th Wednesday each month from 6:00 - 8:00 p.m.
Check out our next scheduled meeting here: Groups or on our Calendar
This group has been inspired by "The Forgotten Teachings of Charles Fillmore," a booklet that was compiled by Unity minister, Rev. Carol Saunders. We will explore how our relationship to animals connects to universal love, spiritual growth, optimal health and world peace. We will feel into how we can make choices inspired by our loving compassion for all life. Wherever you are in this journey, you are welcomed.
We look forward to meaningful group discussions, book studies, and video screenings meant to enrich your spiritual practice and further your connection with the divine spirit within us all. 
Find out more on our Compassionate Corner page!
For more information, contact Marryann Cacciaglia at maryanncacciaglia@gmail.com, Jill Zofia at jillzofia@hotmail.com, or Meg Gray at megamomma77@gmail.com